New System Sees Consumers Finally Getting Their Fair Share of the Billions Spent on Advertising
MoneyMail, a new online marketing tool, looks to revolutionize advertising, by paying their members 50 cents or more to view ads.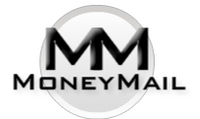 MoneyMail believes it will change the old advertising ideology where consumers are regularly left out.
(PRWEB) March 9, 2011
Everywhere one looks these days, some form of advertising can be seen. Whether on a billboard, on the radio, television or when surfing the net, one can't help but notice the barrage of ads they are exposed to each day. This inevitably leads to consumer frustration thereby creating resentment toward advertising in general. This totally defeats the purpose of advertising, where an advertiser is looking to create positive branding and ultimately attract the consumer to their product or service. In recognition of this serious flaw, three entrepreneurs have created MoneyMail, an innovative system that strives to bring together advertisers and consumers in a mutually-beneficial community.
How many people know that they are exposed to over 100,000 ads per year? That averages to about 2000 ads per week, a dizzying figure. This translates to any where from 100 - 400 billion dollars (depending on the source) spent per year on advertising in the US alone. Now, from all this money, how much of it does the consumer actually receive... none. No wonder consumers have become desensitized and annoyed by advertising. MoneyMail aims to change all this by actually paying the consumers to view ads. By getting paid 50 cents or more to view ads, MoneyMail is sure that consumers will feel much more favourably toward receiving them. MoneyMail believes it will change the old advertising ideology where consumers are regularly left out.
Consumers, however, are not the only ones who stand to benefit from joining the MoneyMail community.
Advertisers will also experience numerous advantages
when using this innovative approach. First of all, this system will undoubtedly create a much needed, fresh perspective on advertising exposure. Annoyance and frustration now gives way to a sense of anticipation, and indeed, eagerness on the part of the consumer to receive and view ads. With this new concept, a feeling of positivity will likely form, not only towards the ads themselves, but to the advertisers as well. After all, this is one of the main reasons an advertiser should advertise - to create positive branding. When an advertiser gives to the consumer, a natural inclination to return the favour is formed. As a result, the consumer will most likely purchase the products and services from that particular advertiser. In the marketing world, this phenomenon is known as the 'Law of Reciprocity'. This law has been studied and researched by academic circles and has been proven to work. As a matter of fact, studies show, over and over again, the countless benefits of using it.
MoneyMail's mission is to create a community where every member, consumer and advertiser alike, wins. The consumers of this
free-to-join community
win because they are compensated and valued for their time to view ads. Ads are not intrusive; they do not appear while watching a favourite TV show, while chatting with friends online or by getting mixed up in personal or workplace email. Members simply log in to their MoneyMail account and view ads at their convenience. Consequently, the advertiser wins because they have the consumers' undivided attention while viewing their ads.
So how does MoneyMail work exactly? Well, when a consumer registers, they complete a profile and a questionnaire to determine their tastes and interests. This allows an advertiser to send ads to their target market, thereby allowing them to better manage their advertising budgets and likely increase the chance of consumers receiving ads of interest. Furthermore, similar to Facebook, advertisers can select a search criteria to identify a target market without ever having access to any members' personal information. This ensures the users complete anonymity. Once an ad has been sent out, it will appear in the user's MoneyMail inbox where they can view it at their earliest convenience. After viewing an ad and entering a unique verification code, the user is then credited the predetermined amount (50 cents or more) as set by the advertiser. As for any unviewed ads, advertisers will get their money back, a feature that is very rare in the advertising world.
To learn more about this innovative and dynamic system, please visit
http://www.moneymail.ca/
.
MoneyMail is a Canadian based, online marketing company established in 2010. It was founded by three Toronto based entrepreneurs with a vision to bring consumers and advertisers together on a mutually beneficial platform. To achieve this, MoneyMail pays its members 50 cents or more to view ads, as a result, MoneyMail offers advertisers access to a growing database of consumers, eager to view ads.